The tree quilt is progressing well.  Here it is with the trees pinned in place.  They will probably get repositioned as I sew them onto the background.  I'm debating whether to cover the background trees with white tulle, but will decide after I sew them all on.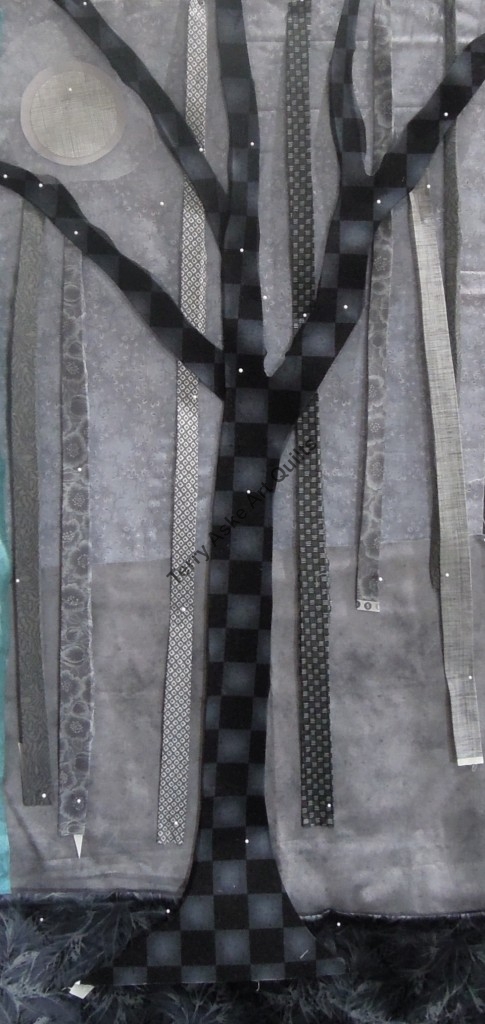 On Monday night, I attended the January meeting of the Vancouver Modern Quilt Guild.  Because it was the first meeting of the year, we did a show-and-tell of our first quilts – lot's of fun stories about making our first quilts!
I also showed off a mug rug I made for a swap with a group of quilters who sell on Etsy – the Quiltsy Team.  My partner in the swap said she liked "bright or black and red combo or pandas, turtles, tree frogs"  I didn't have any of the critters she likes, but I do have bright and red and black.  I had an idea for bright, and an idea for red and black, so I made a two-sided mug rug!
Thanks for stopping by.  Today, I'm linking up with these blogs – click on the links below, where you'll find many other creative projects to inspire you.
Send to Kindle