I have lots of projects on the go right now – some in the construction phase, and some in the design phase.
The VMQG block lotto this month is a hashtag block, done in black & white.  It's a pretty easy block to make – I whipped up 4 in an afternoon.  If I win this block lottery, I will add a few blocks with bright colors.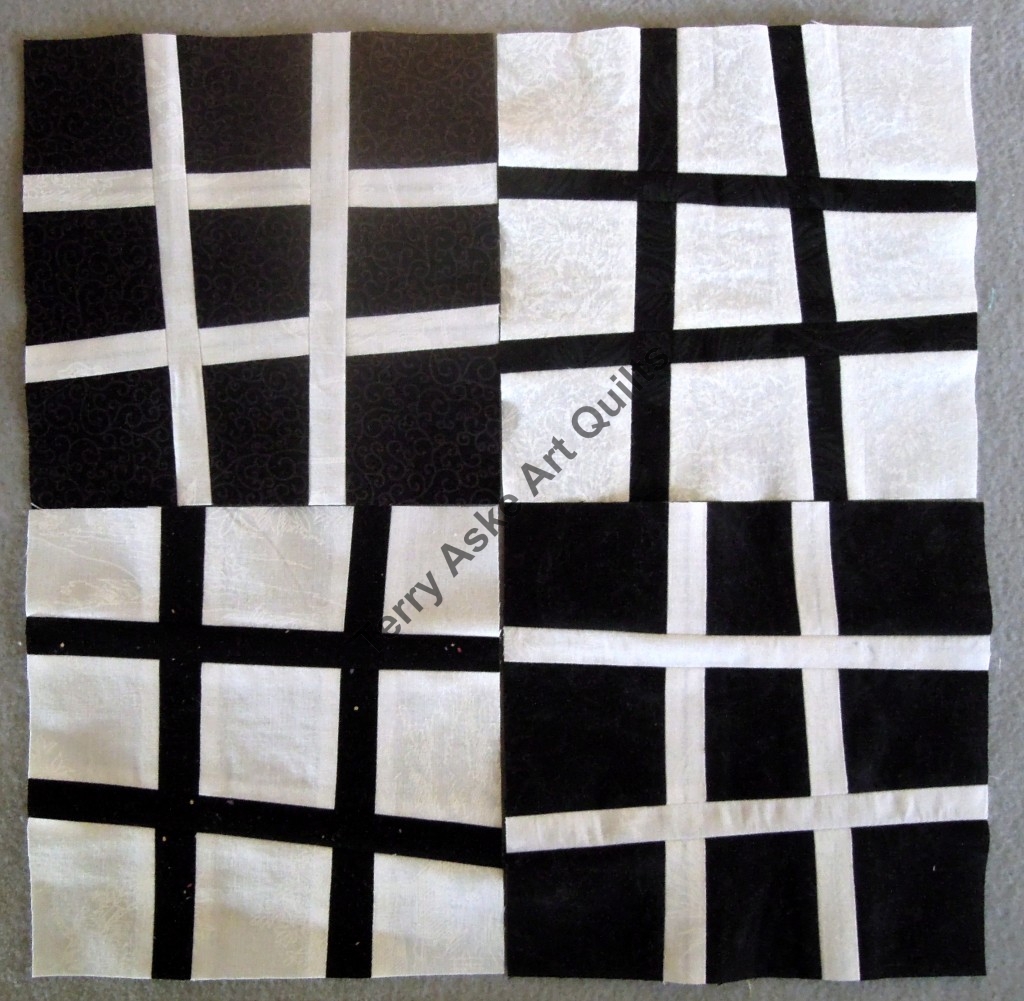 I've made progress on the low-volume baby quilt.   Four rows of triangles are sewn together; 5 more rows to go.  Then I can get to the fun part – adding some words in various shades of green (chartreuse, of course!)
Other projects on the go:
the art quilt I'm collaborating on with my sister is still pinned to back side of my design wall – no progress on that
preparing for the trunk show and workshop I'll be doing this Friday and Saturday for the Blue Mountain Quilters Guild – almost ready
I need to decide what to make for this year's SAQA Online Auction – the quilt has to be 12 x 12 inches, but the subject matter can be anything I want (hmmm . . . more umbrella people, something scenic, abstract?  . . . decisions, decisions)
Quilting Arts has a new reader challenge 'Birds of a Feather' that has captured my interest.  That one will be a 9 x9 inch quilt.
Today, I'm linking up with these blogs – click on the links below, where you'll find many other creative projects to inspire you.
Send to Kindle