This weekend was the long-awaited PNW MQG meetup hosted by VMQG.   The Friday evening picnic meetup was well attended and a lot of fun!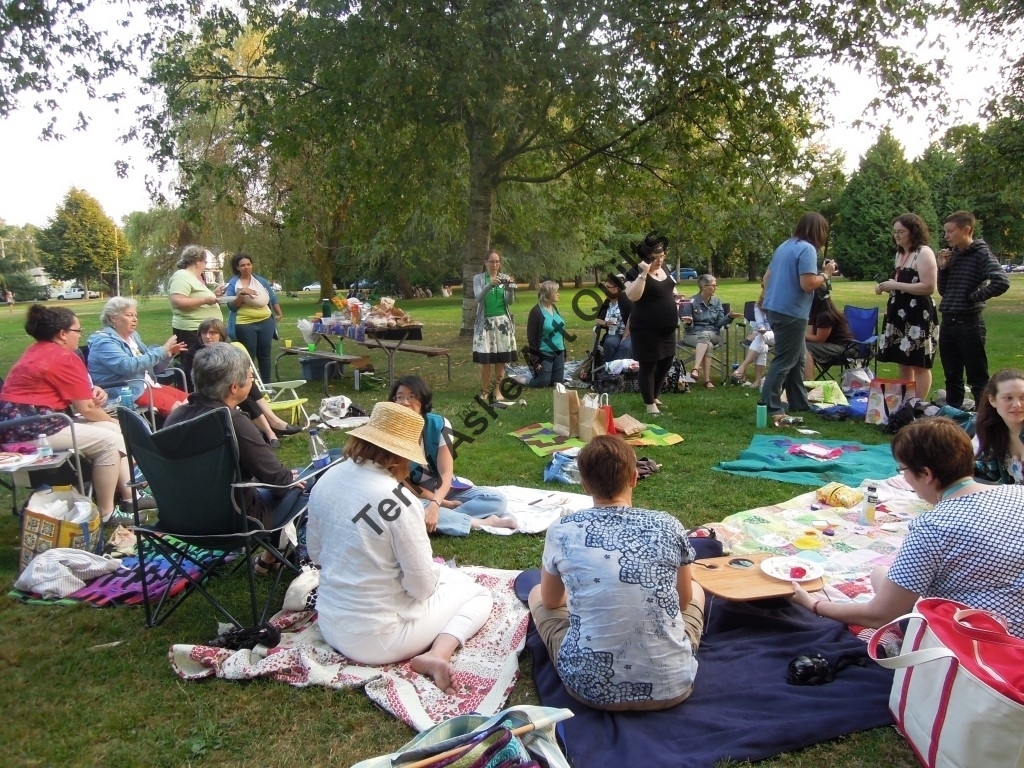 One of our events on Saturday was a short workshop by VMQG member Jessica – an introduction to indigo shibori dyeing.  Here I am unwrapping my first ever indigo dyed piece – how cool is that!  (photo by Karen C.)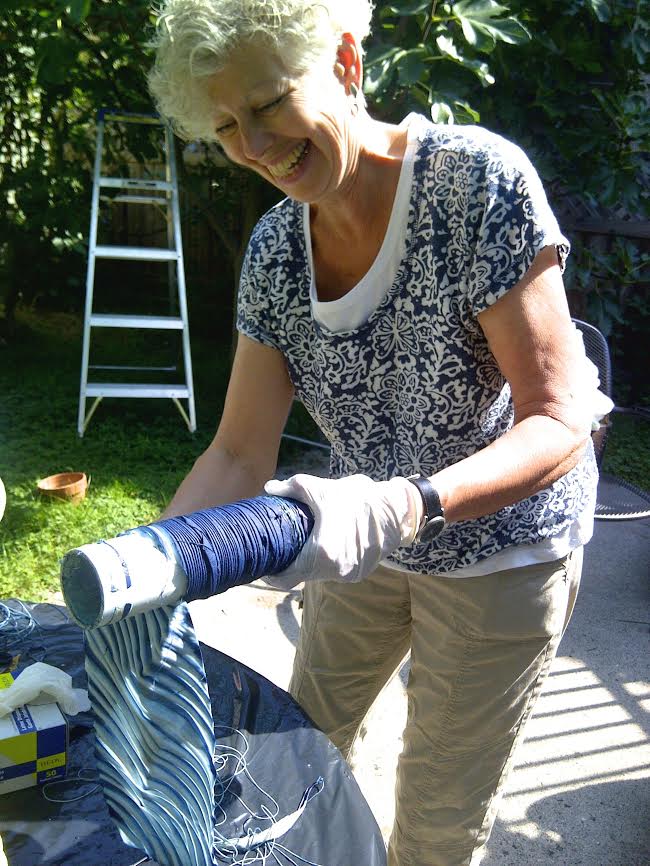 And here are all the indigo projects from the morning session (mine is in the middle).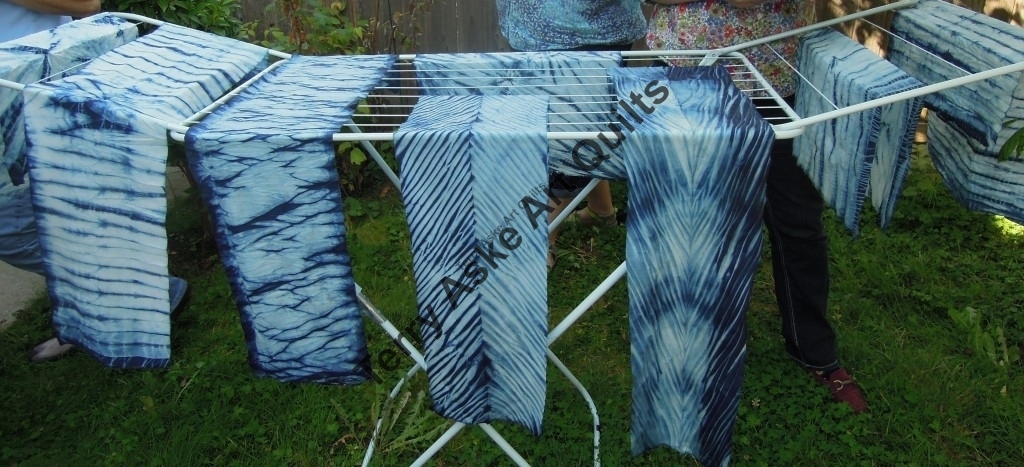 And now I'm back to working on Kodiak's portrait.    I completed the thread-sketching last Thursday, and now I've started the quilting – the sky, house and tree branches have been quilted so far.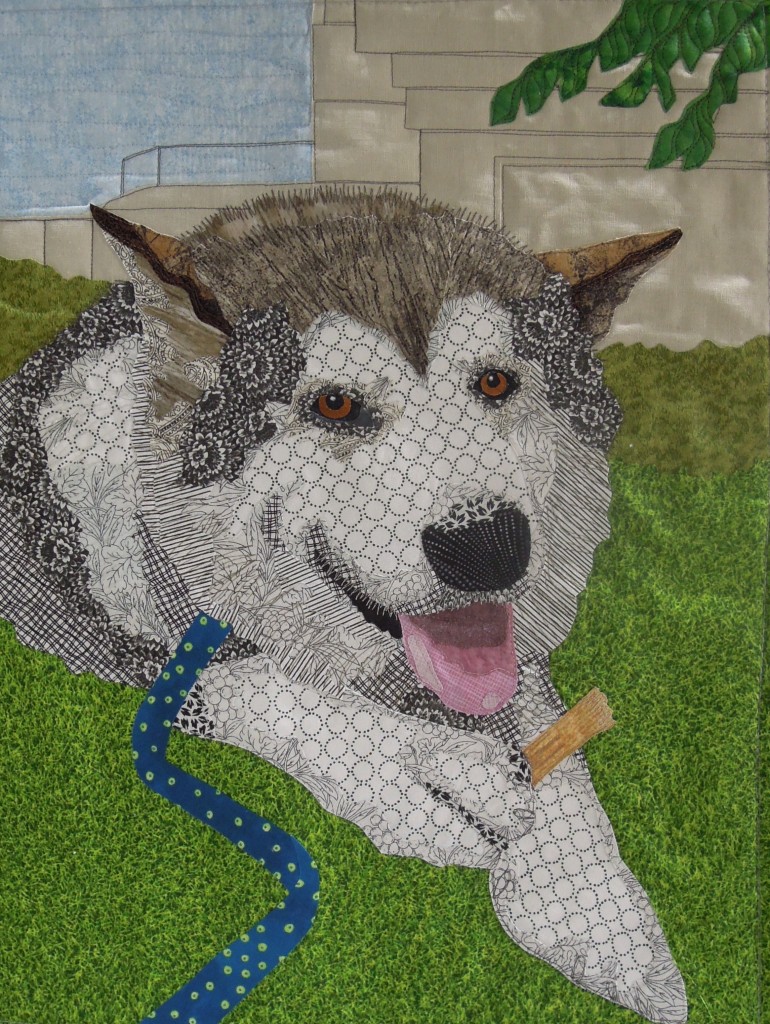 Thanks for stopping by.  Today, I'm linking up with these blogs – click on the links below, where you'll find many other creative projects.
Send to Kindle