Thanks to everyone who commented on the possible background fabrics for my Royal terns – that was very helpful.  I found myself agreeing with those who preferred the fabric in the bottom right photo, so that's what I used.
I fused the birds the background, then free-motion stitched some feathers on their wings.  Then I layered the quilt, and quilted the beach and the ocean.  I also quilted around each bird, and as a result they appear a bit dimensional compared to the background.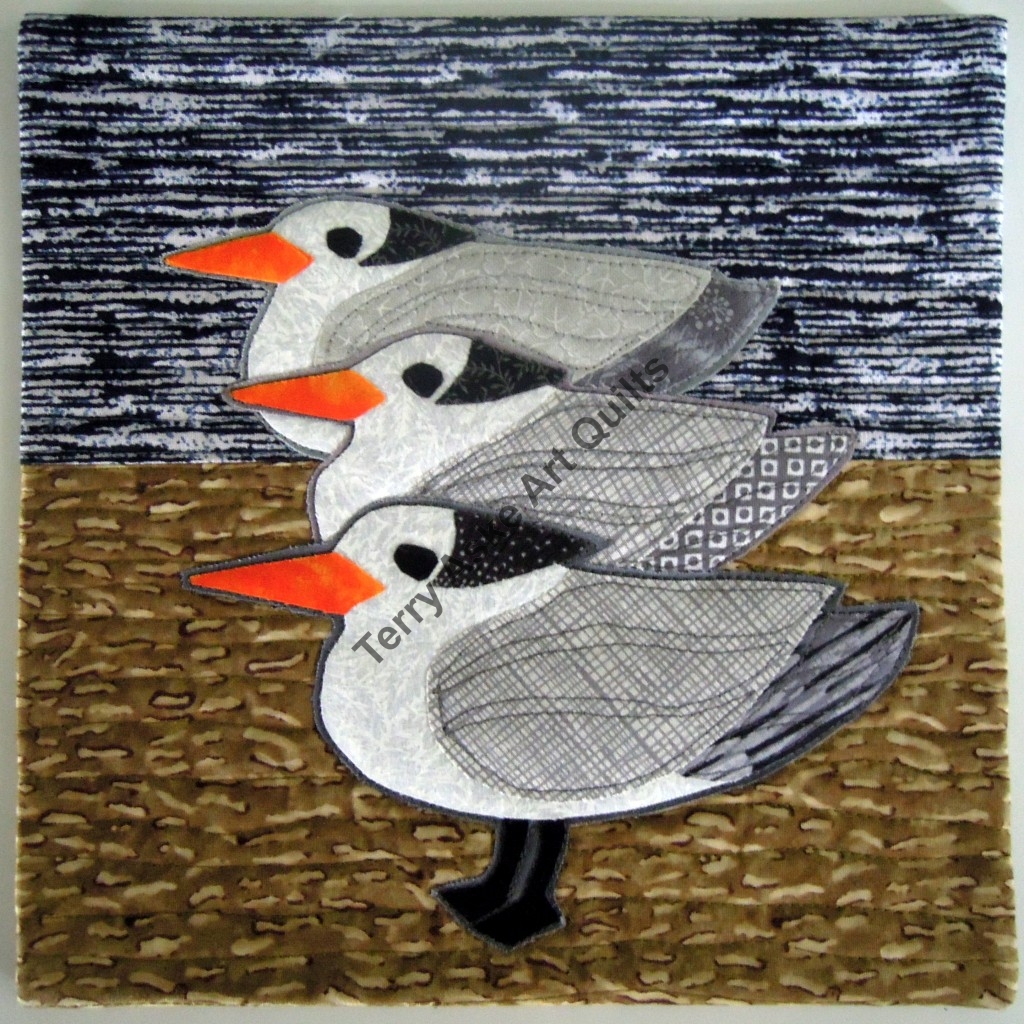 I'm calling it 'Into the Wind'.  I'll submit this little piece (9 x 9 inches) to the Quilting Arts Magazine reader challenge 'Birds of a Feather'.  I'll know on April 8th if it's accepted as a finalist for the challenge.
Thanks for stopping by.  Today, I'm linking up with these blogs – click on the links below, where you'll find many creative and inspirational projects.
Send to Kindle