I've made a lot of progress on two of my projects.
The collaboration quilt with my sister Anne, most recently blogged about here, is layered and partially quilted.  I quilted a grid of lines 2 to 3 inches apart with a medium red thread.  Now I'm adding more lines with a copper-gold variegated thread, and a black thread.   I'm not sure how many more lines I'll add; I've asked Anne what she thinks before I do more.  (That's black batting and red backing, not borders.  We're probably going to face it, with no border or binding.)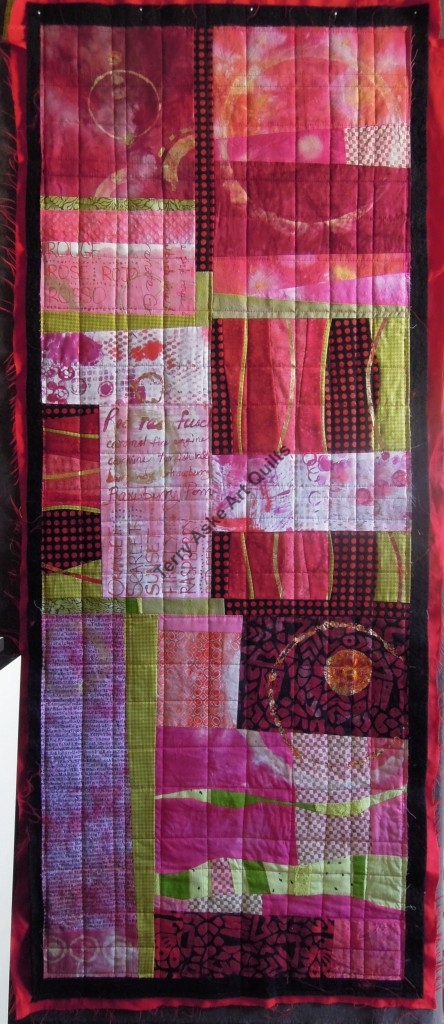 The low volume baby quilt, last blogged about here, is looking great – exactly how I envisioned it.  I've sewn all the rows together except for one seam to join the top 4 rows to the bottom 5 rows.  Before I do that, I'm going to fuse some 'words of wisdom' to the bottom section and zigzag stitch around each letter.  Then I'll layer the quilt and do some straight-line quilting – I'm thinking a triangle shape starting near the center and spiraling out.
Thanks for stopping by.  Today, I'm linking up with these blogs – click on the links below, where you'll find many creative and inspirational projects.
Send to Kindle