I haven't posted for a couple of weeks, but I have been busy with lots of quilting-related activities.
I attended the annual retreat of the Fibre Art Network (FAN) in Edmonton.  It was an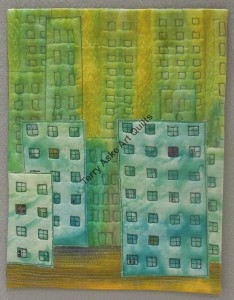 opportunity to re-connect with old friends, and to make new ones.  We shared information, talked about our progress as artists, and made plans for new group exhibitions.
One of the highlights is the art exchange.  We each made a small piece, which we displayed then exchanged.  I came home with this beautiful Cityscape, made by Jenny Perry.
I'm working on a new art quilt for a Fibre Art Network exhibition called Canadiana, which will debut at the New Zealand Quilt Symposium in January 2015.  This is a juried show and I've been advised not to show the piece until after the jurying, so I'm keeping it under wraps for now.  The entry deadline is October 1st, so I'm focusing on it for the next few days.
And some delightful news – the CQA 'It's Time for Colour!' traveling quilt show of 36 small quilts by CQA award winners will debut in Victoria BC at Satin Moon Quilt Shop from October 19 to November 2 – and I will be visiting Victoria at the end of October, so I'll get to see them all!   This is the quilt I contributed to the show – Rainy Day Girls.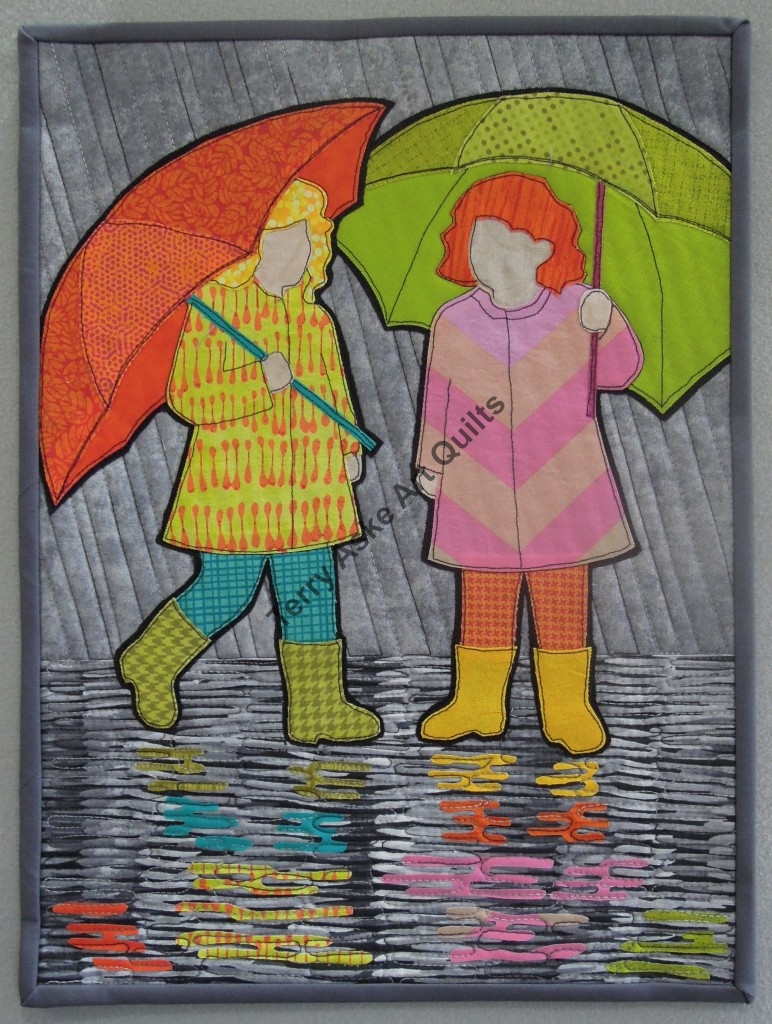 And speaking of Rainy Day People quilts, earlier this year, I submitted some of my art quilts for a book which will be released at the end of the year.  I hadn't heard any news about whether any of my pieces would be included, but when I checked the publisher's website, I discovered one of my Rainy Day People pieces on the cover!  I've been informed that a few of my other quilts are in the book, but I don't know yet which ones.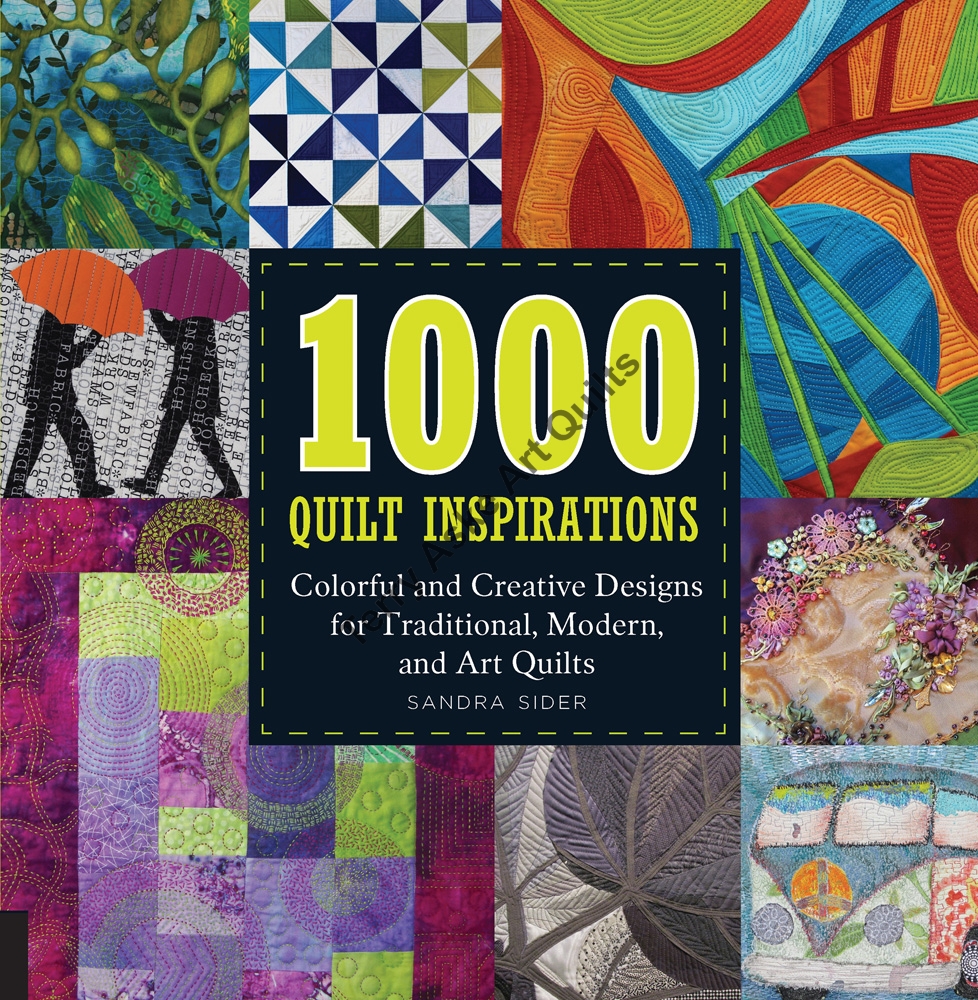 Thanks for stopping by.  Today, I'm linking up with these blogs – click on the links below, where you'll find many other creative and inspirational projects.
Send to Kindle