The circle quilt I started working on earlier this month is almost finished.  I quilted the right side with horizontal straight lines, and the left side with vertical lines.  I debated for a while if I wanted to finish it with a narrow black binding, or with a facing.  I decided the facing would make it look more 'arty' and less 'quilty', so that's what I'm going to do.  I think I will call it 'Circular Thinking'.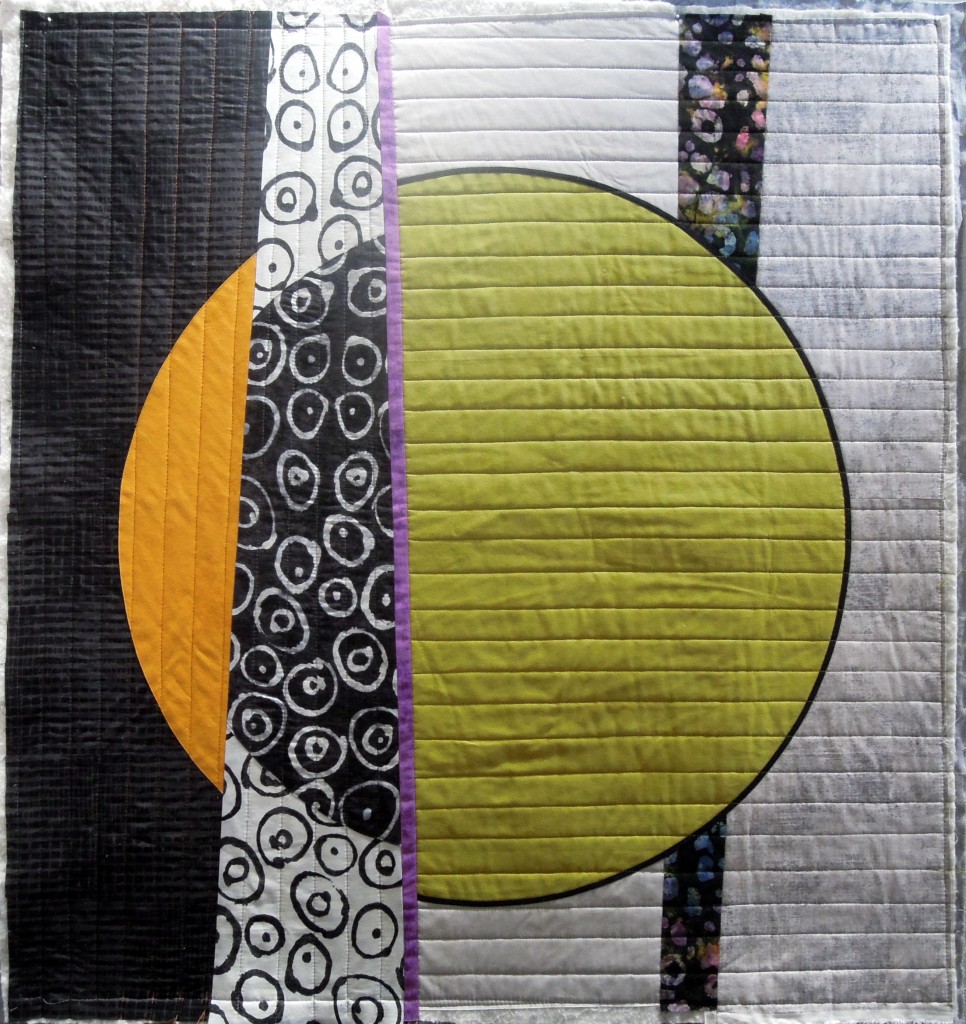 I already have an idea for my next circle quilt.  Here's a design I made with MS Paint, and the fabrics I will most likely use.  I want this to be an art piece as well, so I pulled out some of my most 'arty' fabrics.
And, if that's not enough about circle quilts, I've made a couple of new sample blocks for my Circles Circles Circles workshop, where I teach the freezer paper pattern technique that I used/will use for the 2 quilts above.  I will be teaching a workshop in November, and another one in January – dates and locations are listed on my Workshops page.
Thanks for stopping by.  Today, I'm linking up with these blogs – click on the links below, where you'll find many creative and inspirational projects.
Send to Kindle