Last Saturday I taught my Circles Circles Circles workshop for the Fraser Valley Quilters Guild.  It's a technique workshop, where I teach participants how to design their own circle blocks, and to sew curves and circles with flat seams.  Here are some of the blocks made by the enthusiastic and creative participants in the workshop.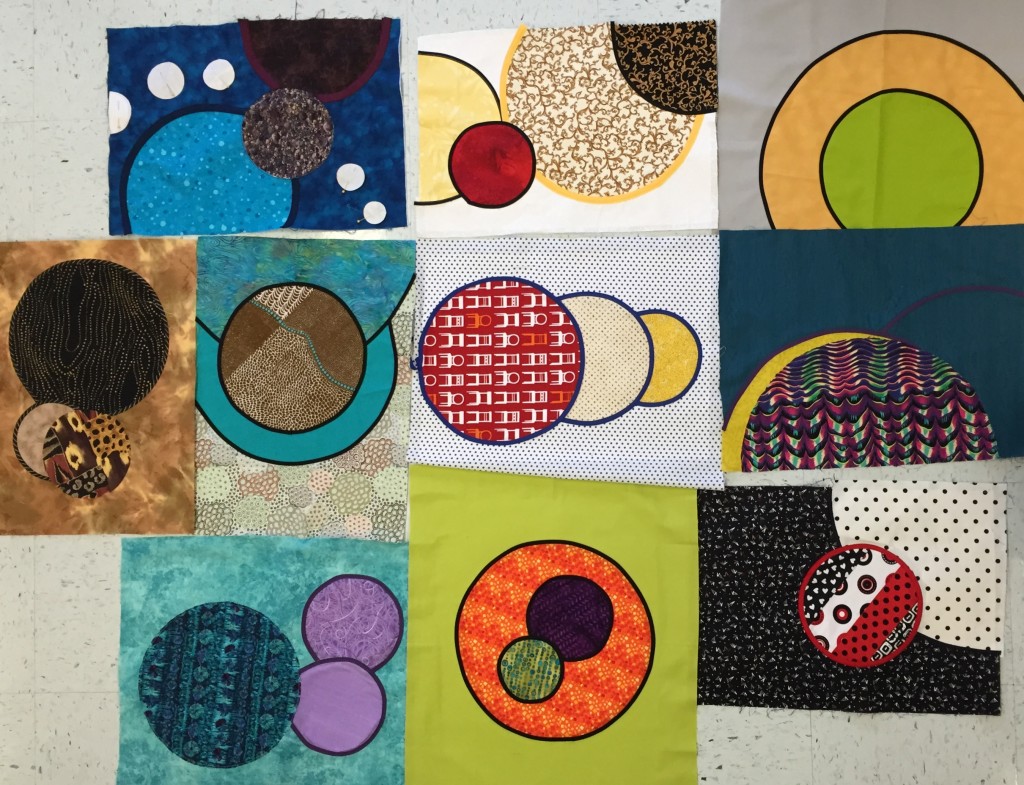 I didn't have time to take many photos during the workshop, but fortunately one of the participants took lots of them.  Sandi has already written a detailed blog post about the workshop and she sent me some of her photos.   And she's already turned one of her sample blocks into a finished mini quilt!   Below is a photo of several of my circle quilts on the design wall at the workshop, taken by Sandi.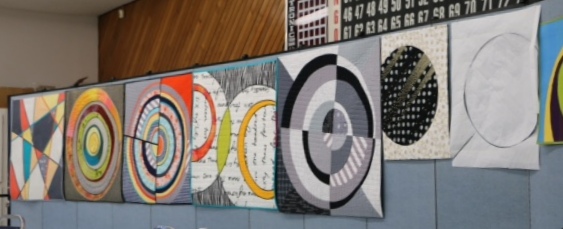 Speaking of circles, I've decided which quilts to enter into the QuiltCon 2016 juried quilt show – and they are all circle quilts.  I seems like that's what I been producing this year.  And they were all made using the techniques I taught in the workshop.
I'll be submitting Bling on the Bias, my Michael Miller Glitz challenge quilt – blog post here.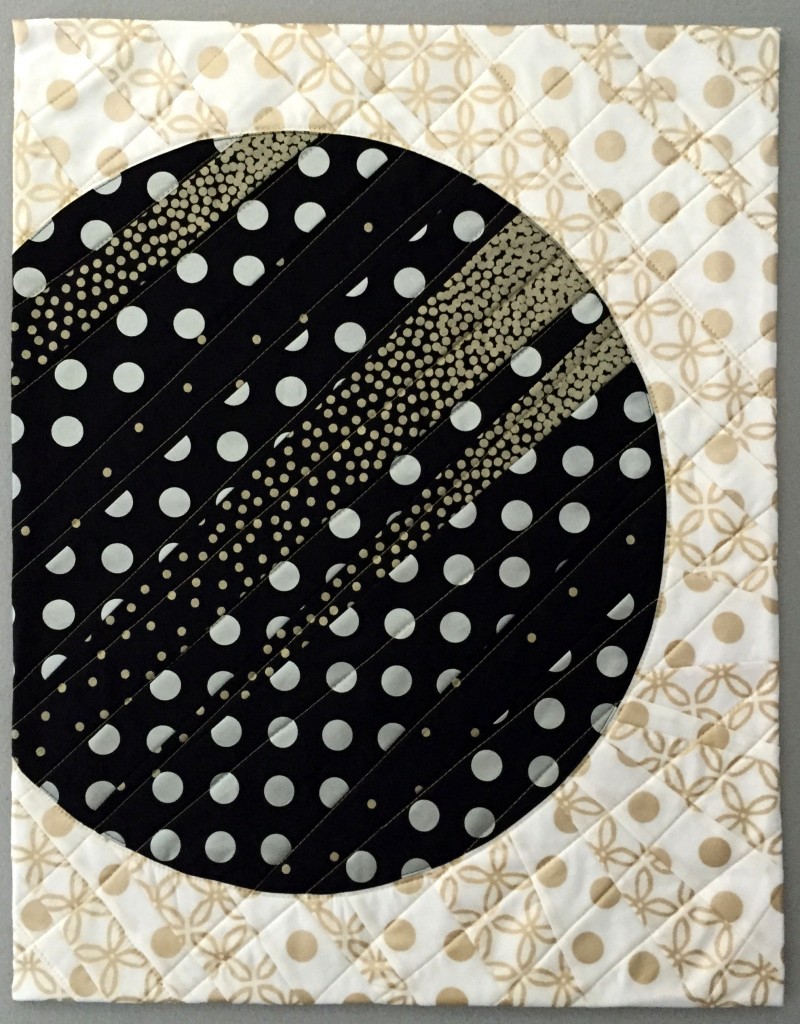 Also Eclipse, which was my entry to the VMQG Modern Mini Showcase – blog post here.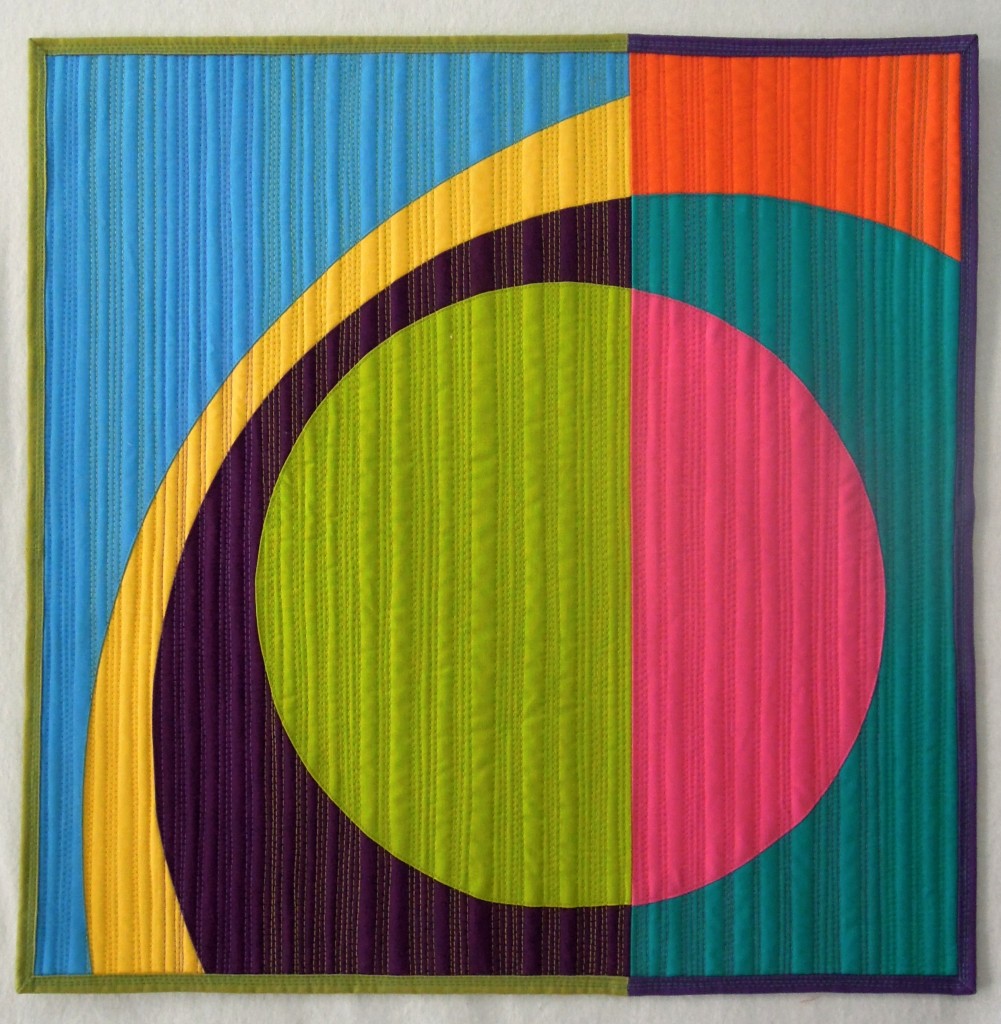 And Off-Center, which was included in the Black to White (BTW) exhibit at Quilt!Knit!Stitch! in Portland OR – blogged here.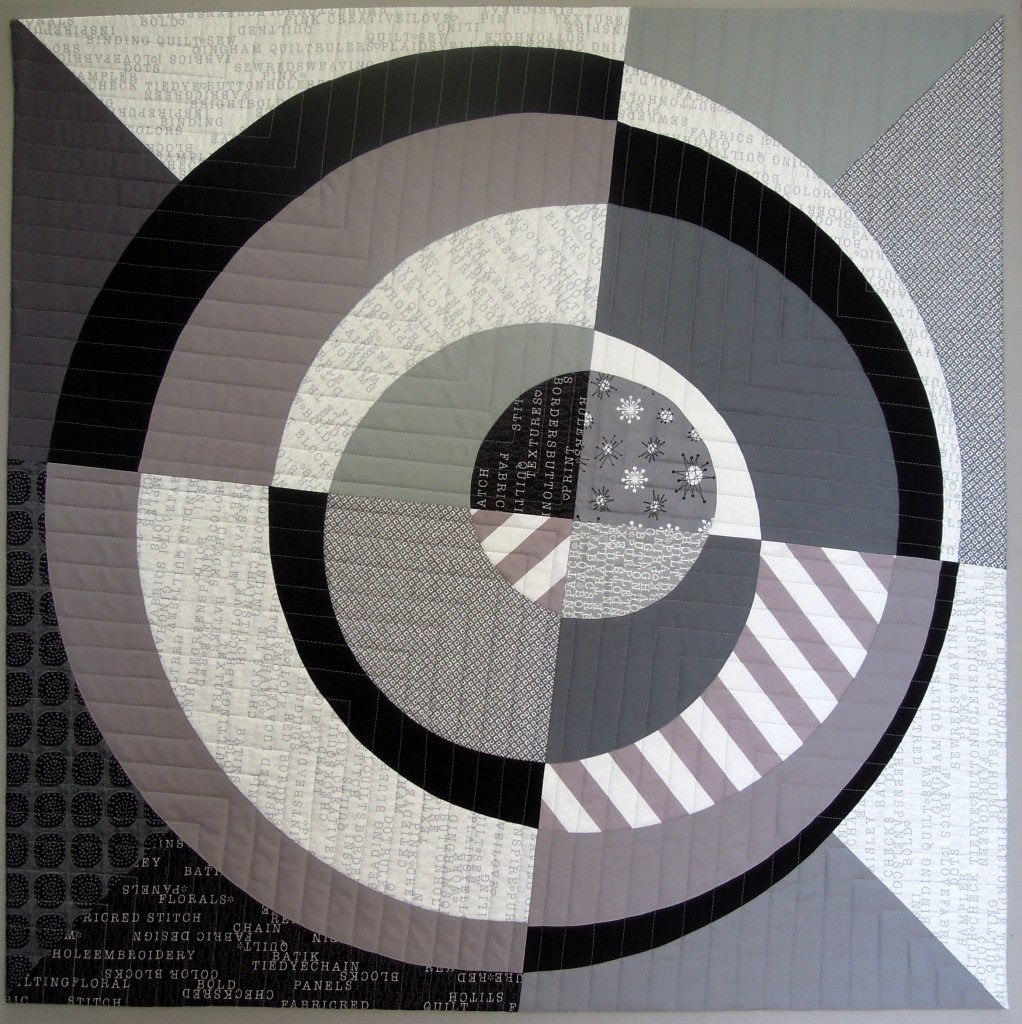 Thanks for stopping by.  Today, I'm linking up with these blogs – click on the links below, where you'll find many other creative and inspirational projects.
Send to Kindle