I have lots of projects on the go, but not a lot of progress to show.
It's a good thing I have a 2-sided design wall – on one side is the beginning of a low-volume equilateral triangle baby quilt.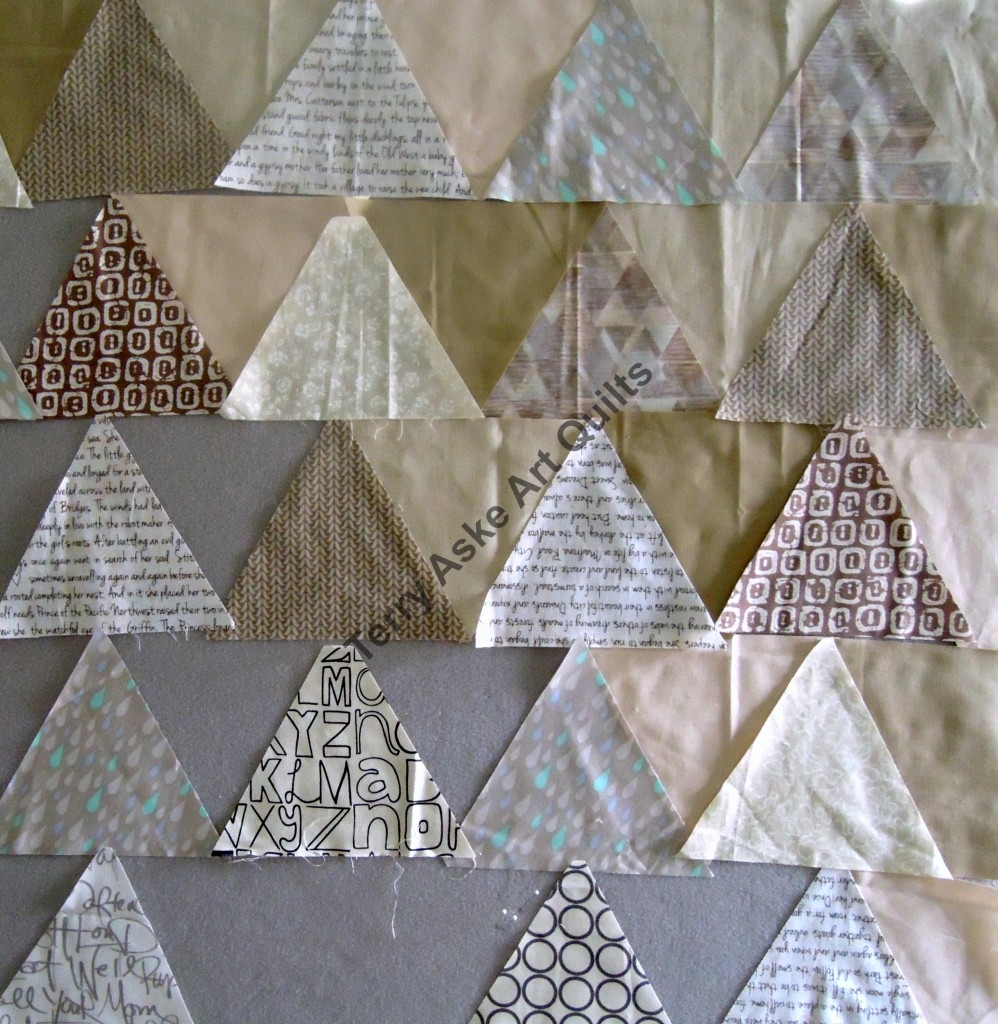 One the other side is the project I'm collaborating on with my sister – no progress on that.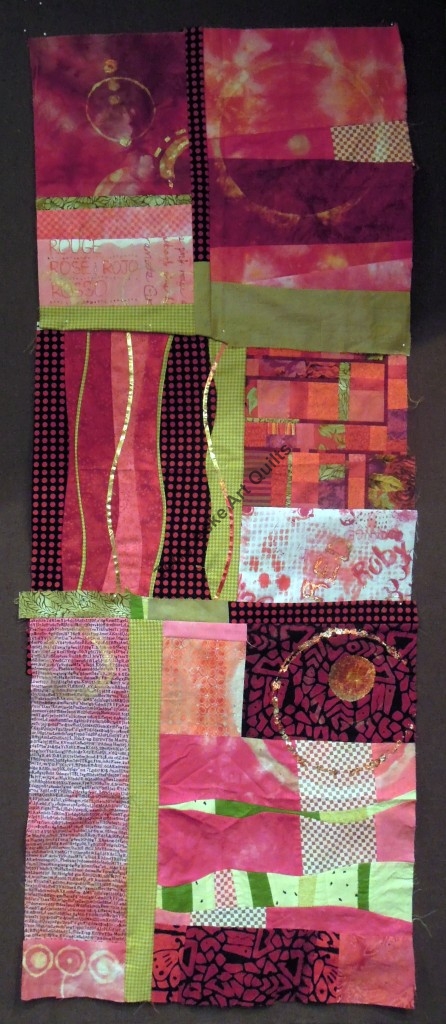 I'm preparing for a trunk show and workshop I'll be doing next week for the Blue Mountain Quilters Guild.  There are still spaces available in the workshop if you live nearby and are interested in attending, here's the information.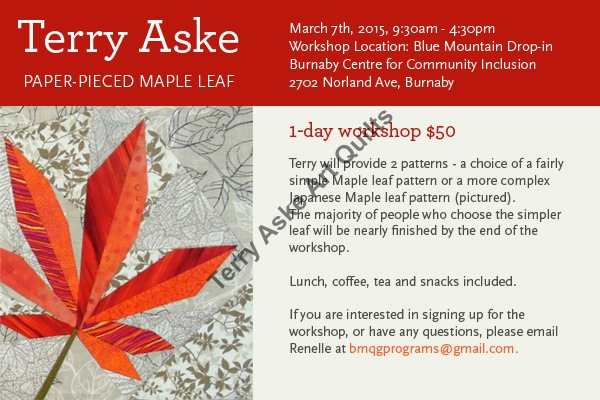 Today, I'm linking up with these blogs – click on the links below, where you'll find many other creative projects to inspire you.
Send to Kindle