This must be one my longest projects.  I started this quilt at a workshop in February 2013.  Then I finished piecing it at a retreat in May 2014.  I started quilting it in July.  Thanks to the VMQG's UFO challenge (the deadline is tonight!), I finally finished it.
I had a hard time deciding how to quilt it, and I changed my mind several times, but I'm really happy with how it looks.  I free-motion quilted the flower shapes, continuing some of them into the other fabrics.  Then I flipped it over and quilted from the back.  I straight-line quilted boxes around the flowers, then filled in the rest with parallel serpentine stitching.  It's hard to photograph because it's black, but I think you'll get the idea.
I'm thinking of calling it Flower Boxes, but I haven't made the label yet, so it's subject to change.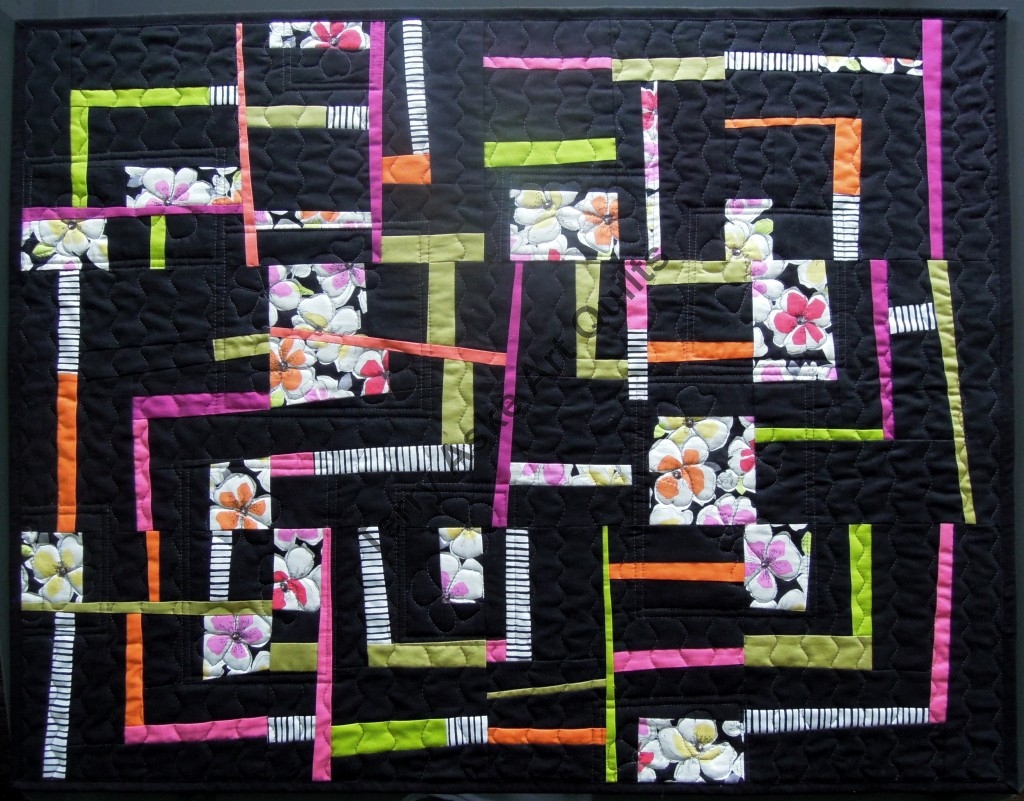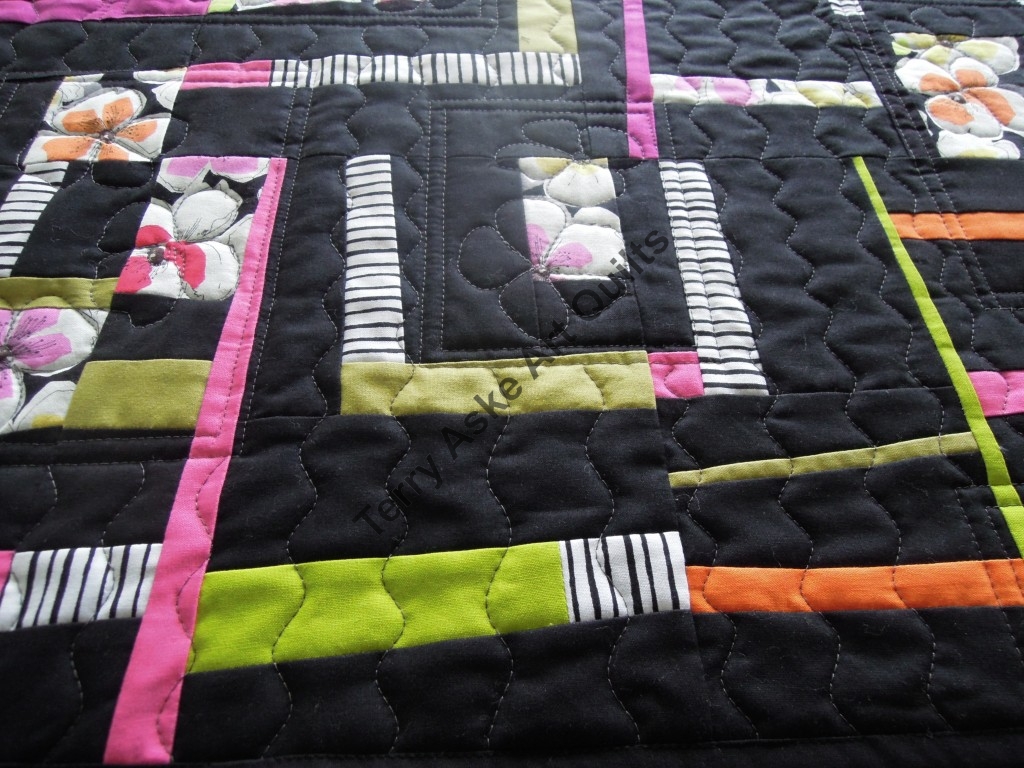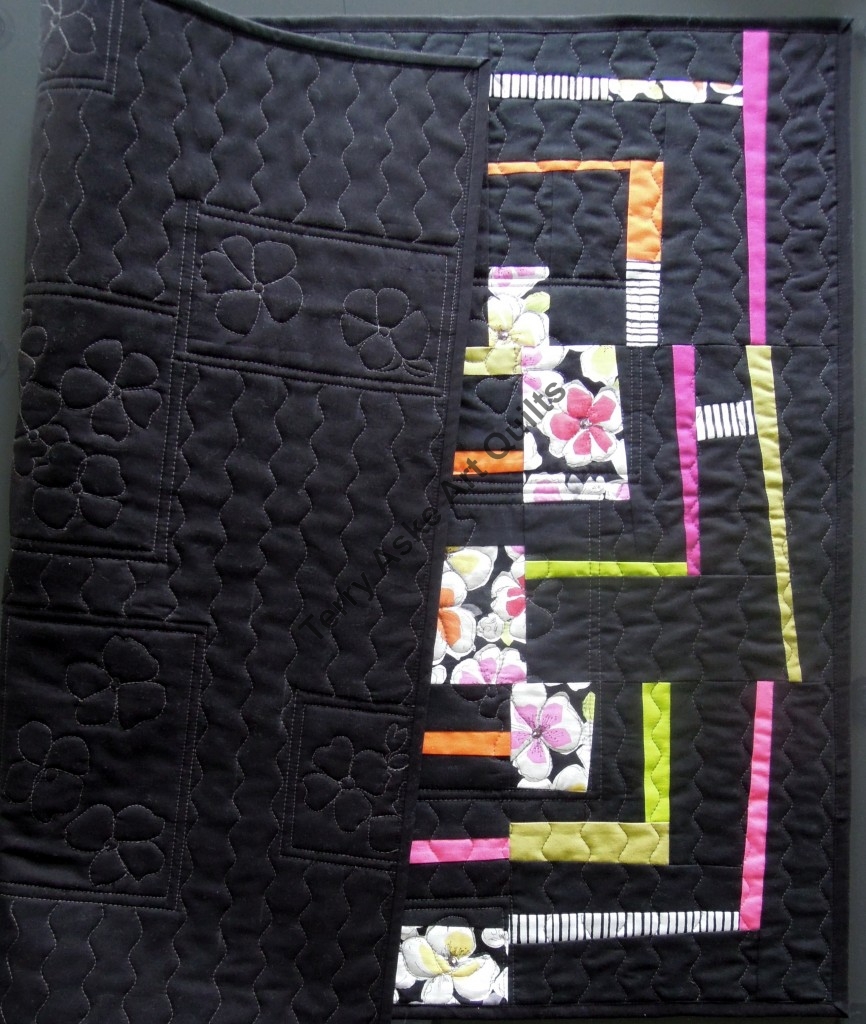 Send to Kindle