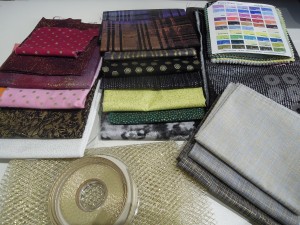 When I first heard about the Modern Metallic quilt exhibit, I didn't think I had very many metallic fabrics, so I was happy to hear there was some free metallic fabric available from Robert Kaufman for participating MQG members – I received 3 fat quarters of Quilters Linen Metallic (lower right in photo).  However, going through my stash, I discovered more metallic fabrics than I expected.  I have a charm pack of Fairy Frost, and scraps and small pieces of various metallic fabrics.  I even have some gold net and gold lame bias tape.  I decided to try to make a quilt completely from metallic fabrics.
I'm still fascinated with circle quilts, so this was an opportunity to make another one.   As usual, I drew my full size circle pattern on freezer paper.  I knew I'd have to piece some of the circles, as my fabric pieces were mostly less than a quarter yard.  I used this technique to sew the circles together.    I'll cover the seams with the gold lame bias tape (you can see it around the center circle).  It looks a little over-the-top shiny, but hey! it's a metallic challenge, right?  I started piecing from the center circle, and they're all sewn except the outside circle and the corners.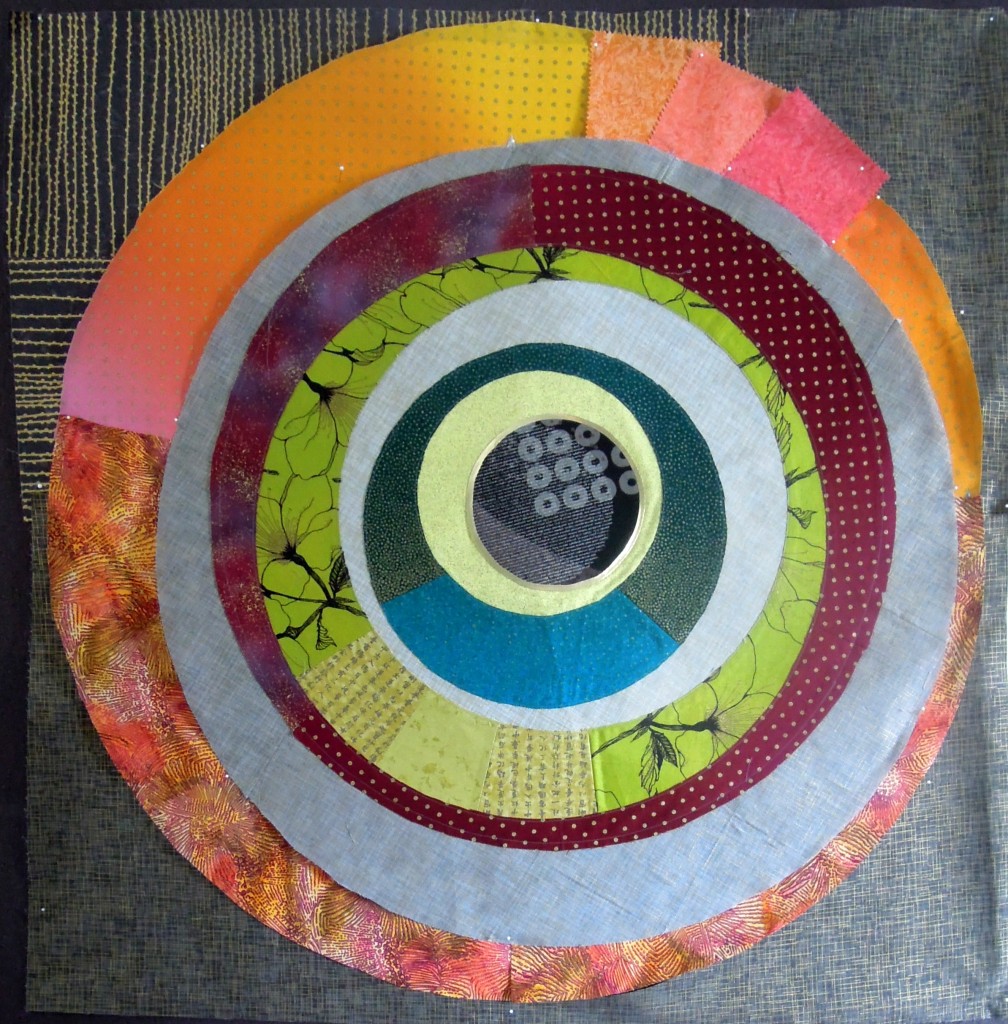 I'm not sure how I'm going to quilt it.  Maybe spiral quilting, or possibly a grid.
Thanks for stopping by.  I'm linking up with these blogs for WiP Wednesday.  Click on the links below, to see many other creative projects.
Send to Kindle