Here's my finished entry for the Canadian Quilters' Association invitational traveling quilt show 'It's Time for Colour!' – more information here.  It's another piece in my Rainy Day people series, and I titled it 'Rainy Day Girls'.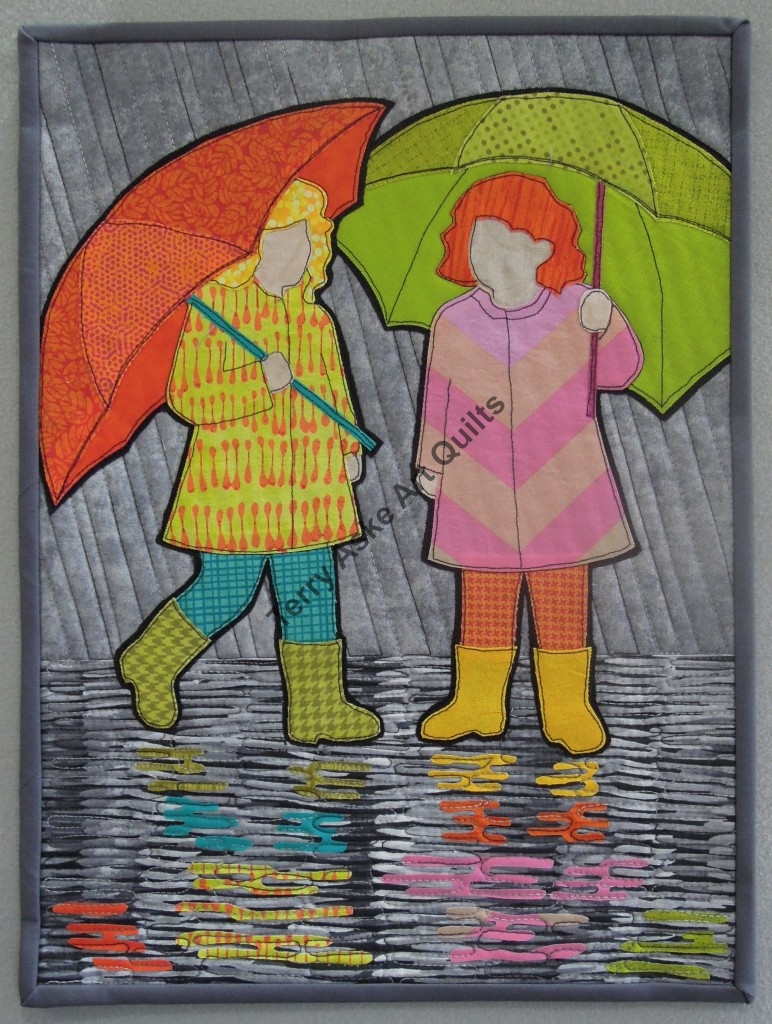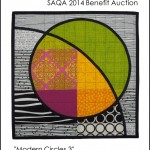 SAQA's 2014 online auction will begin on Monday, September 15, 2014.  My entry will be included in the first week's auction.  The price starts at $750 and goes down each day – so I'll be watching with interest to see when my piece gets purchased.  Check out all the fabulous entries here.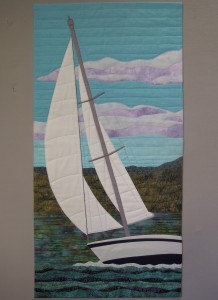 And if you want even more 'eye candy', the Fibre Art Network's newest exhibit 'On the Wind' has been posted on the website.  As always, the diversity of  techniques and interpretations of the theme make for an wonderful collection of art.  My piece is 'Catching the Wind'.
Thanks for stopping by.  Today, I'm linking up with these blogs – click on the links below, where you'll find many other creative and inspirational projects.
Send to Kindle