I want to thank Nicole for her comment about my pillow cover problem.
I had said "I did make the mistake of making the cover a little too large for the pillow form, so I'll buy a larger form for this cover."
Nicole said "If your pillow form is a bit small, you can wrap a strip of batting around it as many times as you need. You can roughly hand stitch the sides together but you don't have to."  What a brilliant idea!
I had a length of puffy poly batting (I can't remember why I bought it) that was perfect.  I just wrapped it around the pillow form and stuffed it back in the cover.  It looks like it could use a bit more stuffing in the corners, but I'll do that later.  I was also able to get photos with more accurate colors.  On the left is the pillow with just the pillow form; on the right after I wrapped a couple lengths of poly batting around the form.  Thanks, Nicole!
Here's a peak at my progress on the galaxy quilt.  All fabrics pressed to freezer paper templates, and pinned to the design wall.  I'm going to change the gray on gray star fabric for a dark navy with white dots.  I'll do start-to-finish post when it's completed, showing my construction process.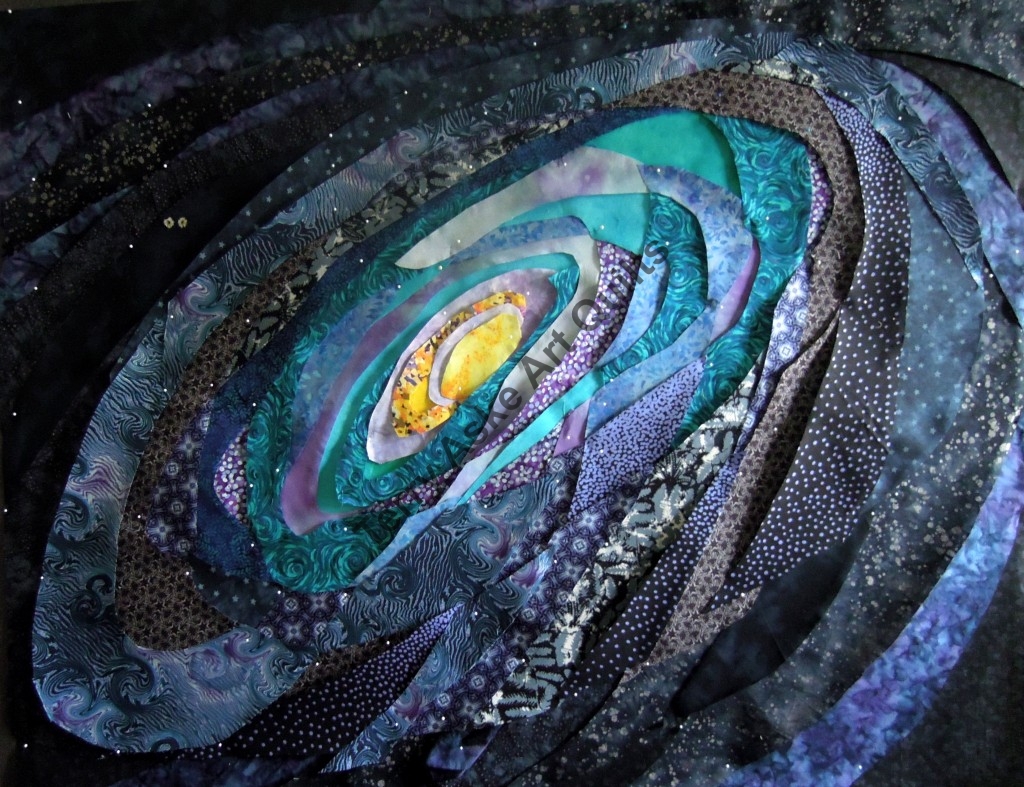 Thanks for stopping by.  Today, I'm linking up with these blogs – click on the links below, where you'll find many other creative projects to inspire you.
Send to Kindle