A couple of weeks ago, I blogged about my entries to Brandy Lynn's worldwide Snowflake postcard exchange.   On December 3rd, Brandy let us all know who we were exchanging postcards with, and I mailed mine off to Quebec and to the U.K.
Below you can see the gorgeous snowflake postcards I have received in the last week – all very different, and all beautiful!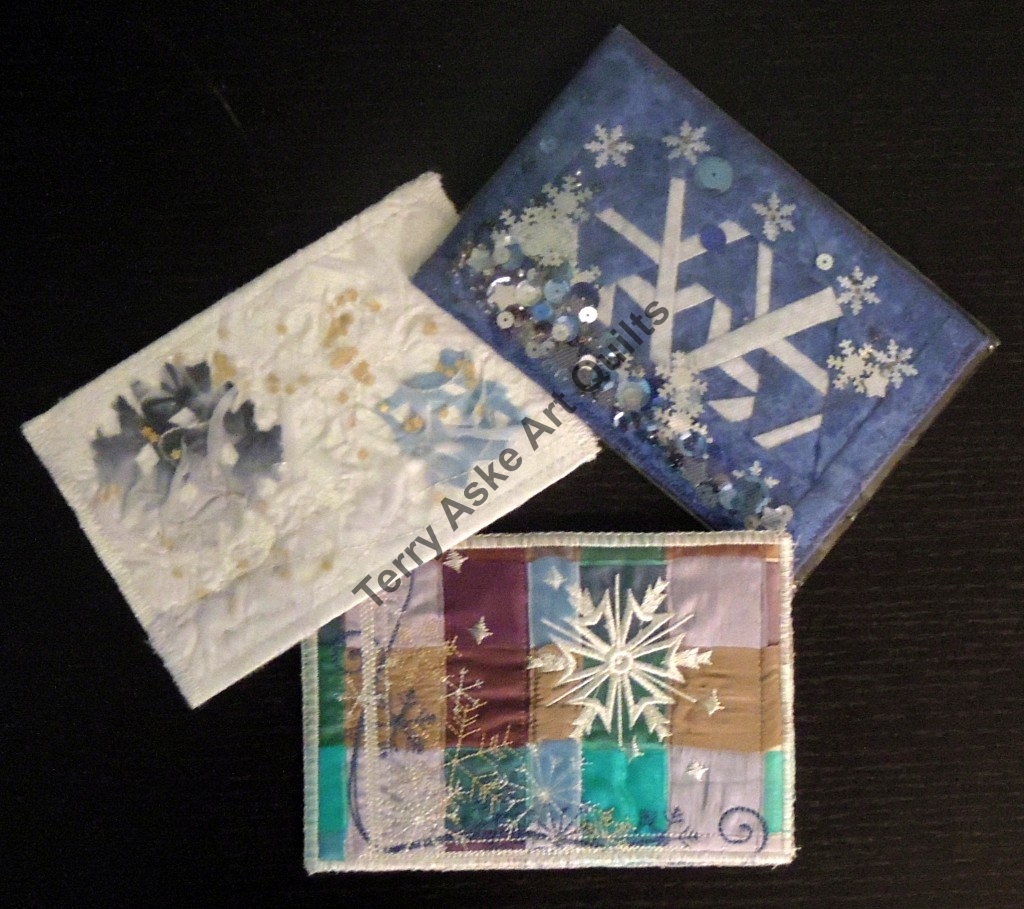 The blue one is from Peggy in Quebec.  The multicolored one is from Annette in the U.K.  And the white one is a bonus postcard from my sister Anne in Victoria BC – who said once she started making postcards, she couldn't stop!
I'm still working on pillow covers – two made and at least two more in progress.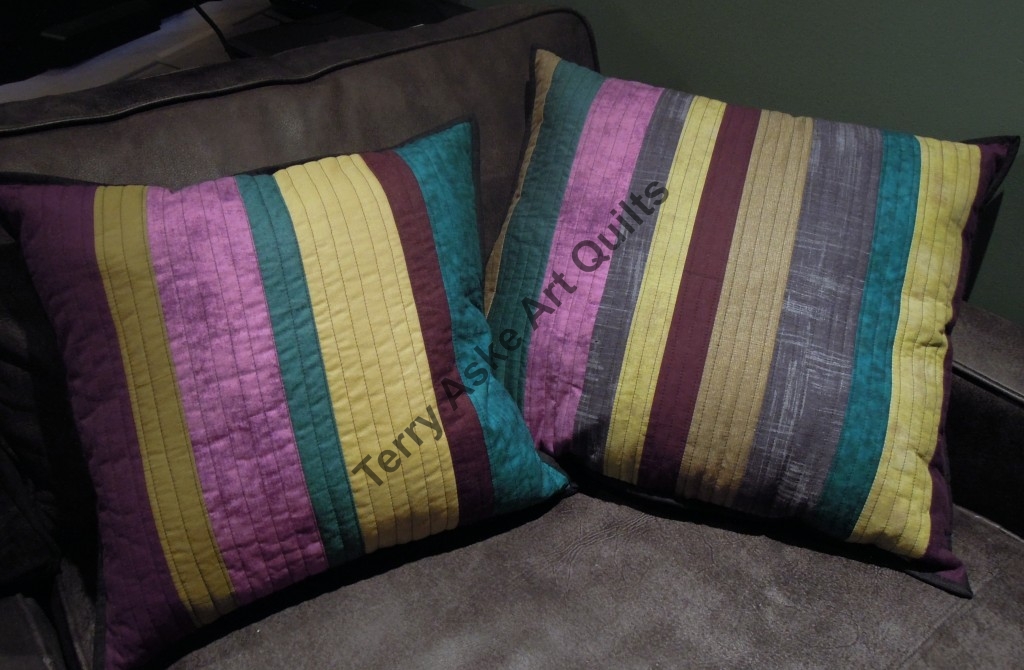 And the galaxy quilt is all fused.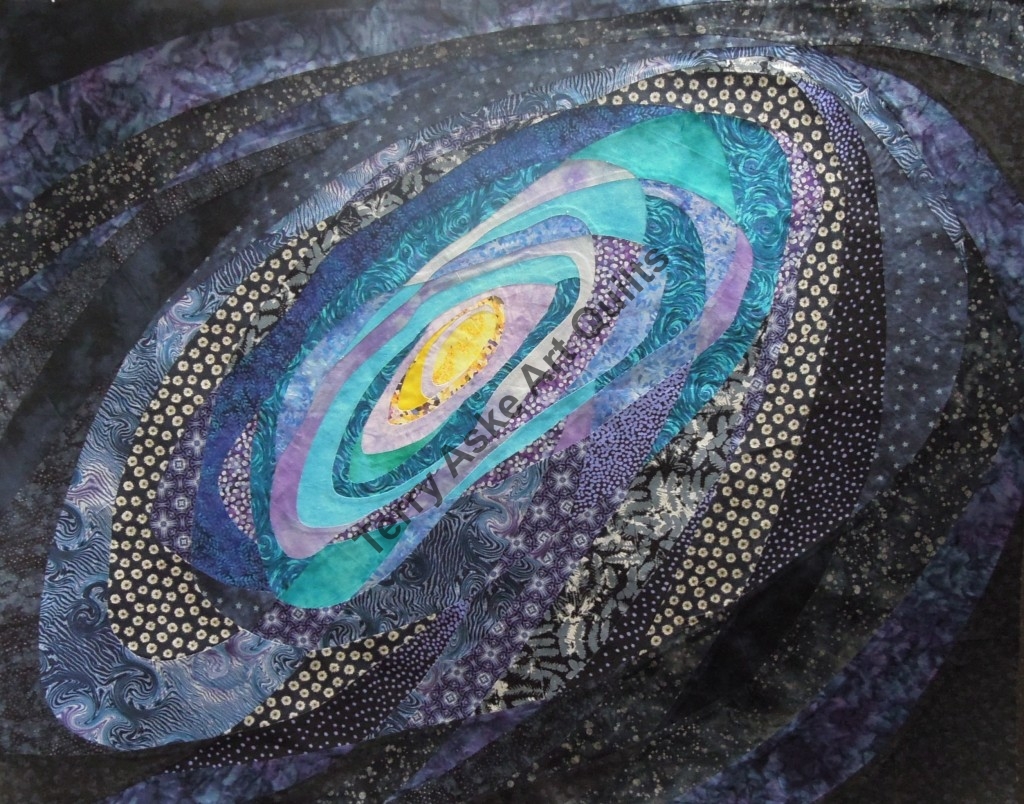 I submitted 6 of my quilts to QuiltCon 2015, and last week I was happy to receive notification that one was accepted – 'Shades of Gray' (center of bottom row below) will be on display at QuiltCon in Austin in February.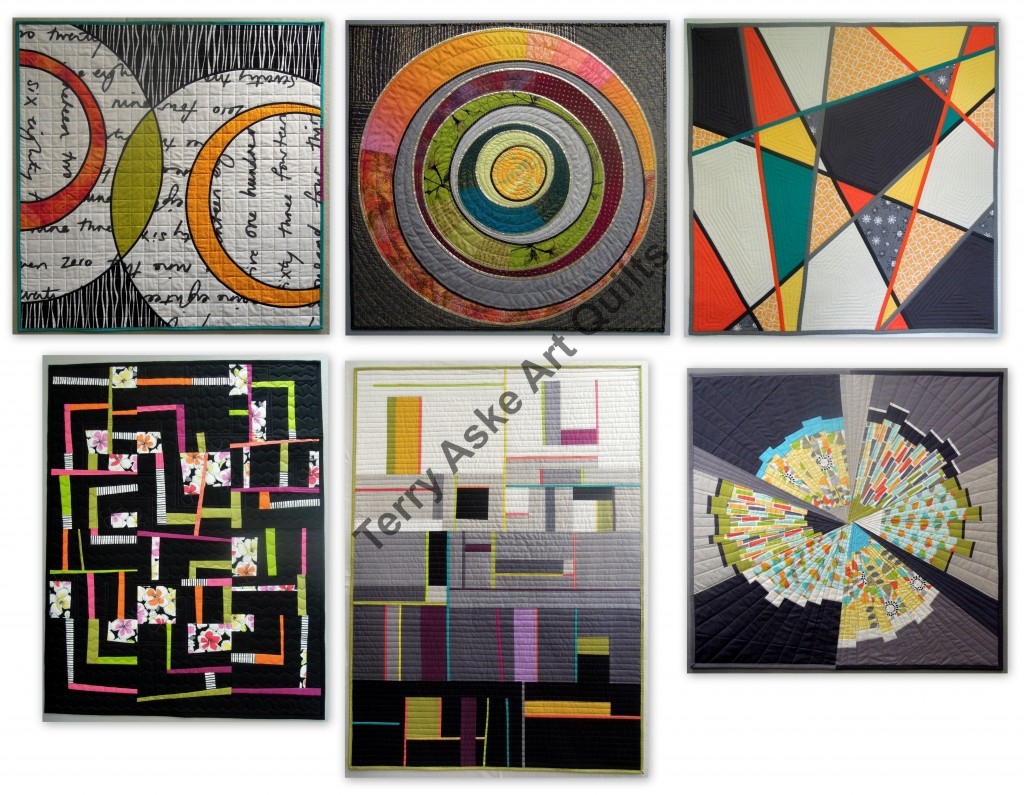 Thanks for stopping by.  Today, I'm linking up with these blogs – click on the links below, where you'll find many other creative projects to inspire you.
Send to Kindle