A few days ago, when I started working on my cityscape quilt for IQF Tactile Architecture special exhibit, I thought the deadline to submit entries was April 17th, so for the past few days I've been focusing all my attention on that quilt.  It's finished, except for the binding.  And of course I'm having a problem picking a title – I'm considering: City Night; Night City; Bright City; Dark City.  I was preparing my entry information when I saw the deadline is actually May 17th!  So now I have more time to come up with a title and description, but at least I won't miss the deadline.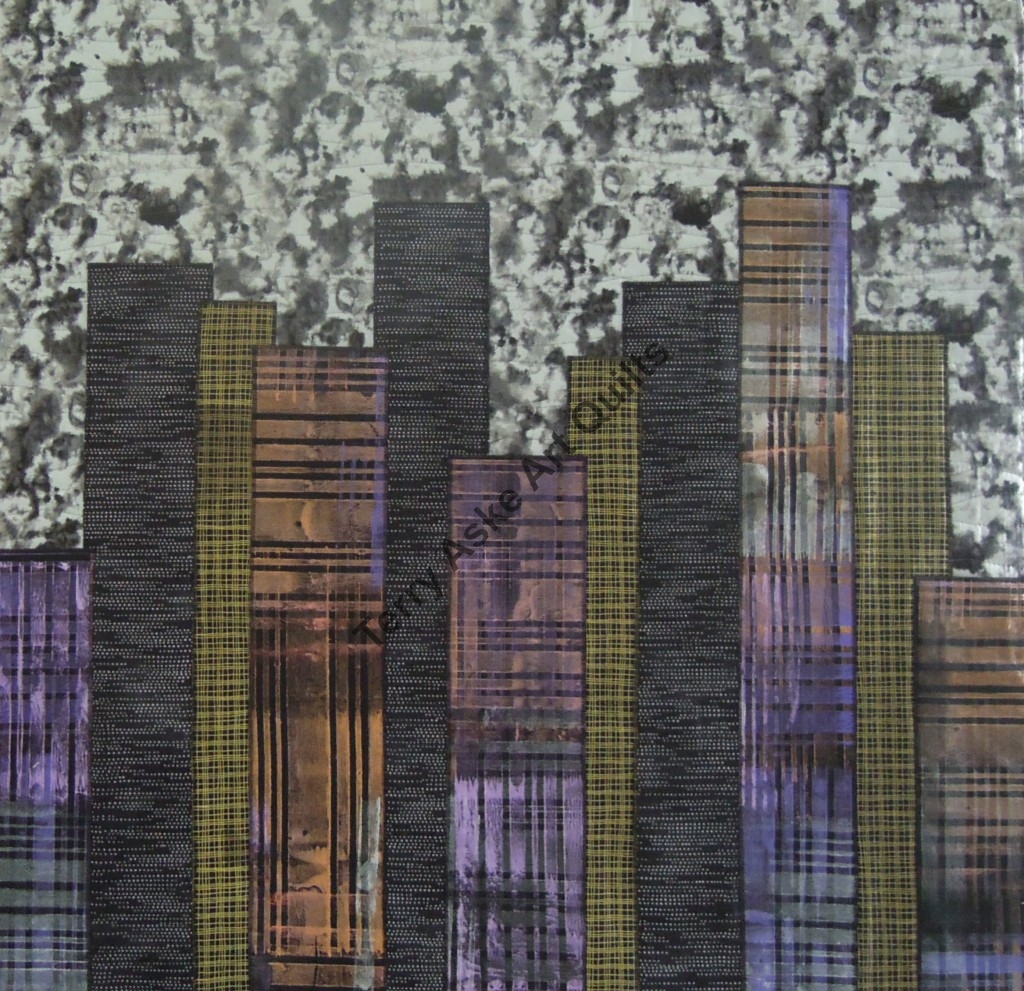 Meanwhile, I've switched my attention to my entry for the annual SAQA Benefit Auction.  Members of SAQA donate 12 x 12 square quilts which are displayed online, and auctioned in September and October to raise funds to support SAQA's exhibitions, publications, and education outreach activities.
I decided to make a tree quilt in bright, cheerful, unrealistic colors.  Here's my sketch and some fabrics I'm considering.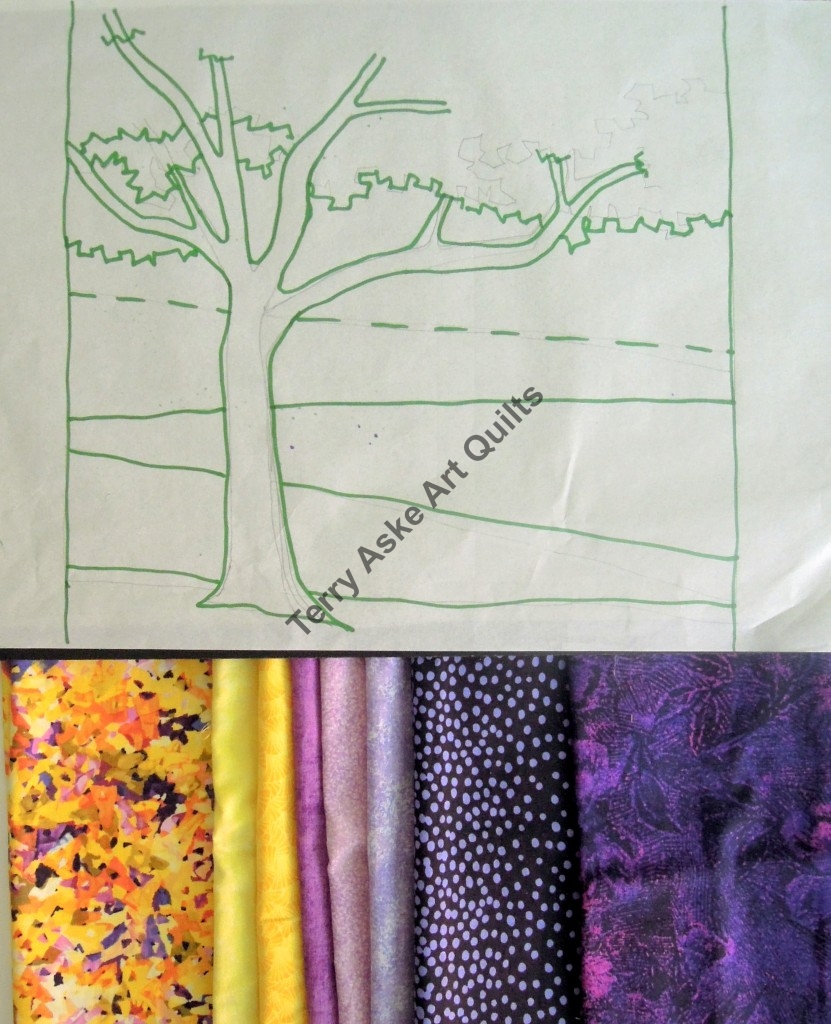 When I'm finished this one, I'll get back to all the other projects clamoring for my attention!
Thanks for stopping by.  Today, I'm linking up with these blogs – click on the links below, where you'll find many creative and inspirational projects.
Send to Kindle